I began 
Oh Me, Oh Mãe
after giving birth to my daughter, B, in June 2020. Mãe is Portuguese for mother (B is British-Portuguese).
As I had
made a project about my pregnancy
, I wanted to document early motherhood whilst being as honest as possible about my experiences. The images are accompanied by diaristic text (either in the form of hashtags or 'normal text'). 
I have chosen not to show B's full face within my work as she has no idea about the rest of the world and the internet at the moment. She may never want her face to be seen, so I want to wait until she is old enough to decide if she wants her face to be visible or not.
A few of the sub-series within the project are family portraits (where B's face is usually hidden by using Photoshop), 'Portrait Of A Mother Of A ___ Month Old', and 'Imitating B ___' (my favourite theme within the series which grew out of wanting to not show her face). 
The work is also a diary of becoming a mother during the pandemic.

(Below are a selection of images)
What I Wore For My Four Night Hospital Stay After Giving Birth (19th June 2020)
#WeHadPackedTheBagJustInCaseACoupleOfWeeksPreviouslyEvenThoughWeWerePlanningForAHomeBirth
#IThoughtAtLeastEverythingIMightNeedEvenForHomeWouldBeInTheSamePlace
#IKeptSayingWeShouldRevisitThemButWeNeverGotRoundToItEspeciallyAsSomeThingsWeNeededForEverydayUse
#SoWhenICalledTheHospitalToSayMyWatersHadBrokeTheySaidToBringBagsInJustInCase
#WeSpentHalfAnHourRushingRoundButIDidNotTakeItTooSeriously
#INearlyDidNotPackThisDressAsItWasWhatIWasWearingInBedWhenMyWatersBroke
#ItWasALittleWetAndItDidNotSmellSoIPutItInMyBagThinkingIWouldBeComingHomeSoonForMyHomeBirth
#WellObviouslyIDidNotComeHomeAndWasInHospitalFor4Nights
#ICouldHaveAskedTiagoToBringMoreThingsButByTheTimeIThoughtAboutItIKnewMyStayWasComingToAnEnd
#OriginallyIWasInHospitalDueToProblemsWithBreastfeedingAndThenBabyBGotJaundice
#TheDressShowsColostrumStainsAndThenMilkStainsAfterMyMilkCameInOnDay3
#ItWouldHaveBeenEvenMessierThanThisButOftenISatWithMyDressOffToDoSkinToSkin
#SoManyWomenTouchedMyBoobsDuringMyStayToHelpMeTryToFeedSoIDidNotCareAnymore
#PlusAround6PeopleWereAtTheBirthPlusTiago
#ItWasWeirdToSuddenlyBeAroundSoManyPeopleAfterHavingNotSeenMyFamilyFor3MonthsDueToCovid
#MyCurtainWasNeverFullyClosedAsThereWasALightSwitchJustBehindItThatTheHospitalStaffUsed
#SoPotentiallyPeopleCouldSeeInButIReallyDidNotCare
#AfterAFewDaysIThoughtIBetterWearSomethingElseButItWasTooHot
#TheOtherWomenOnTheWardProbablyJudgedMeForWearingAStainCoveredDress
#ButSoManyCameAndWentBeforeMe
#IDidNotWearMyWatchBecauseOfBreastfeeding
#ISometimesWoreANursingBraButInTheBeginningIDidNotAndThenIUsedBreastPadsOnceMyMilkCameIn
#IHadMyEyeMaskOnMyHeadAllTheTimeAndEvenAfterIGotHome
#TheJokeWasIWasNotSleepingThoughAndIStillAmNotReally
#IBoughtItAsItWasOnARecommendedHospitalListButIAlsoThoughtItWouldBeGoodForHomeAsIFindItHardToSleep
#ItWasProbablyTheMostUsefulThingInMyHospitalBagInTheEndAndIAmUsingItAtHome
#AndThenIWasGladThatIWoreMySandalsAndNotTrainers
#SoEasyToJustSlipOnAndOffAndMoveAbout
#IHaveJustLivedInSandalsForAllOfLockdown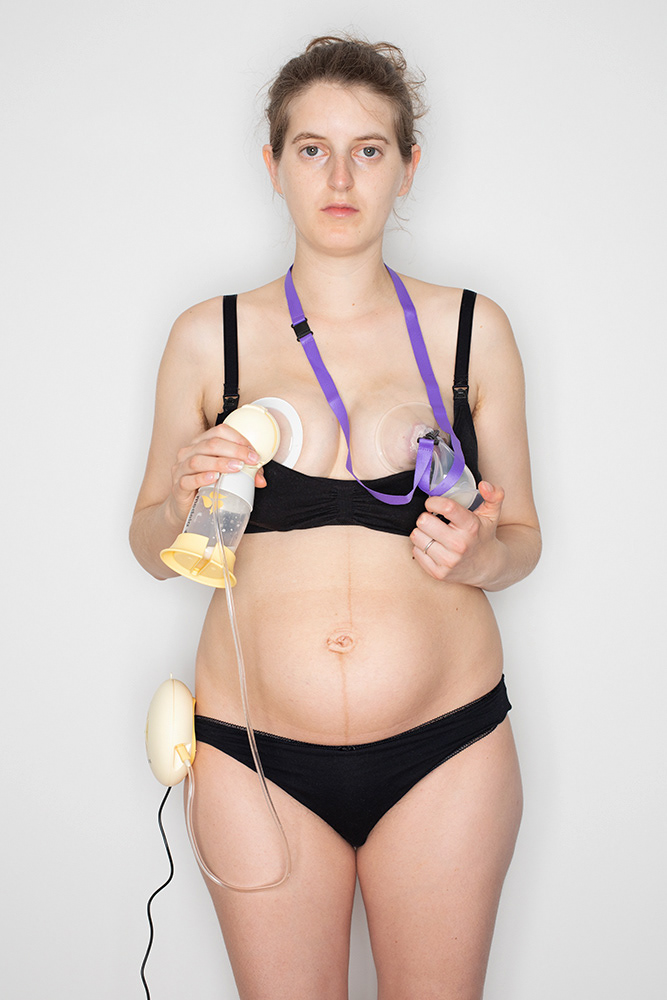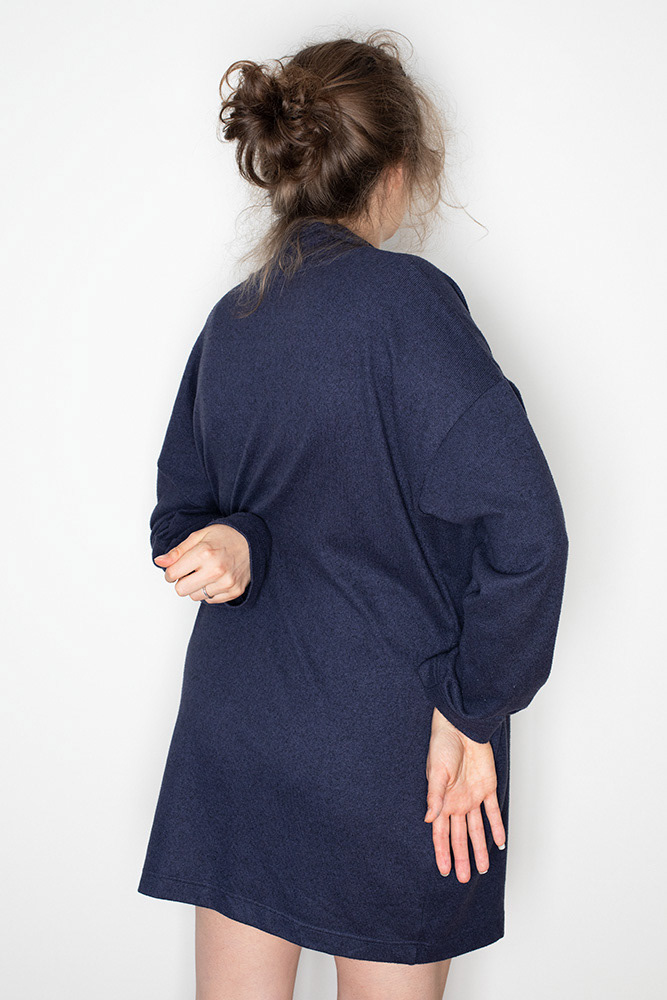 #IHaveBeenABitEmotionalThisMorning
#IFeelABitDetachedFromBAtTimes
#WhilstTiagoSaysHeCanNotBelieveHowMuchHeIsInLoveWithHer
#IAmHappyHeFeelsThisWayAboutHer
#IHaveNeverBeenAMassiveFanOfNewbornsAsIFeelLikeTheyDoNotDoMuch
#ThoughIHaveAlwaysSaidItMustBeDifferentWhenItIsYourOwnChildAsYouSeeTheSmallChanges
#IThinkWhatIFindMostDifficultIsThatIFeelLikeIAmNotGettingMuchBackFromHerEmotionally
#SheIsStartingToSmileThoughIThinkItIsMostlyOnAccident
#WhenSheSmilesPurposefullyIThinkIWillFeelDifferentAsAtTheMomentItFeelsLikeSheIsABrickWall
#ILoveToMakePeopleLaughAndThereIsNoBetterSoundInTheWorldThanABabyLaughing
#IFindMyselfPullingTheSameFacesAndDoingThingsThatMakeMyNieceLaughAndIGetNothingOrAFrownBackFromB
#IJustHadAnOnlineSearchAndGigglingIsFromMonth3Or4AndSheIsJust1Month
#ThePurposefulSmilesStartBetween6And12Weeks
#IGuessWeKnowWhenSheIsContentWhichIsWhenSheIsNotCrying
#ButINeedMoreOfAnIndicationThatIAmDoingAGoodJob
#ISupposeIJustHaveToWaitAndMaybeLaterIWillFeelBetter
#IAlsoFeelGuiltyThatWeHaveStartedToGiveHerADummy
#ThoughIOnlyFeelGuiltyAsIWorryWhatPeopleThink
#IKnowItIsTheBestThingForMyFamily
#PeopleCanBeSoJudgementalAboutAllThingsParentingAndLifeInGeneral
#IfWeWantAdviceWeWillAskForIt
#WeStartedToGiveHerADummyAsSheWasAlwaysJustRestingWithTheBottleTeatOrANippleInHerMouthAndNotDrinking
#INeverHadADummyAsABabyButISuckedMyThumbAndTwiddledMyHairALotInstead
#IAlsoToldTiagoThatINeedABitMoreAttention
#AGoodHugBeforeSleepOrWhateverAsItMakesABigDifferenceToMe
#IGuessIDoGetABitJealousSeeingBGetAllHisAttention
#ThatSeemsHardToAdmitButMostlyBecauseIKnowOneDayIWillShareAllOfThis
#TheLastFewDaysIHaveStartedToReadToBMoreToMakeSureIHaveSomeGoodQualityTimeWithHer
#ItFeelsLikeSettingUpABlogWasNotTheSmartestThingToDoRightNowButIGuessItIsBecauseIPutTooMuchPressureOnMyselfAndItShouldBeMoreCasual
#IThinkIFeelRubbishBecauseThisIsMyFirstShootInNearlyAWeekAndIFeelMyWorstWhenIAmNotMakingWork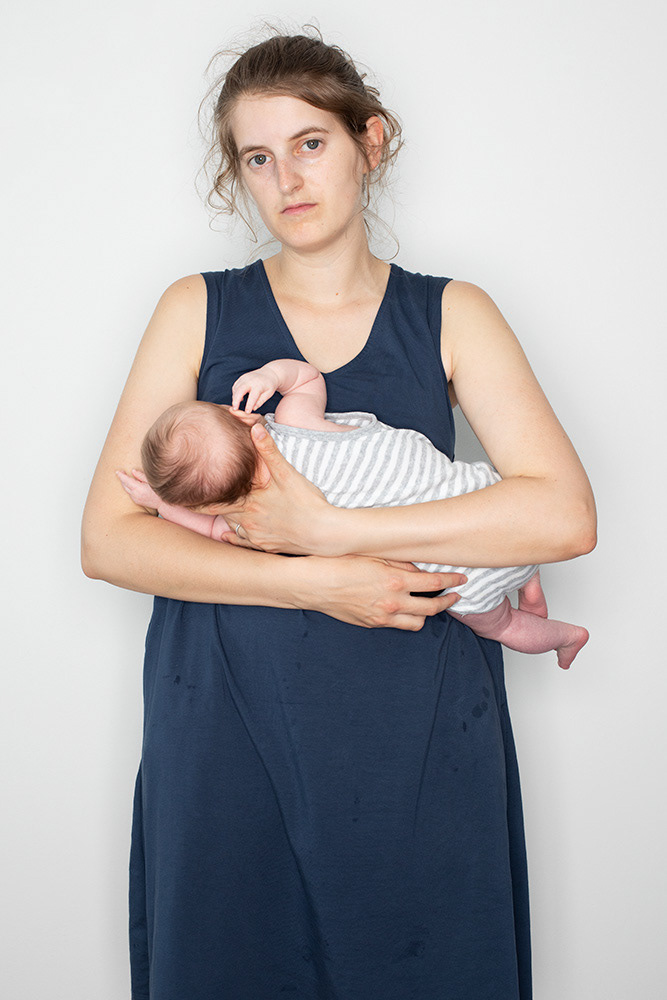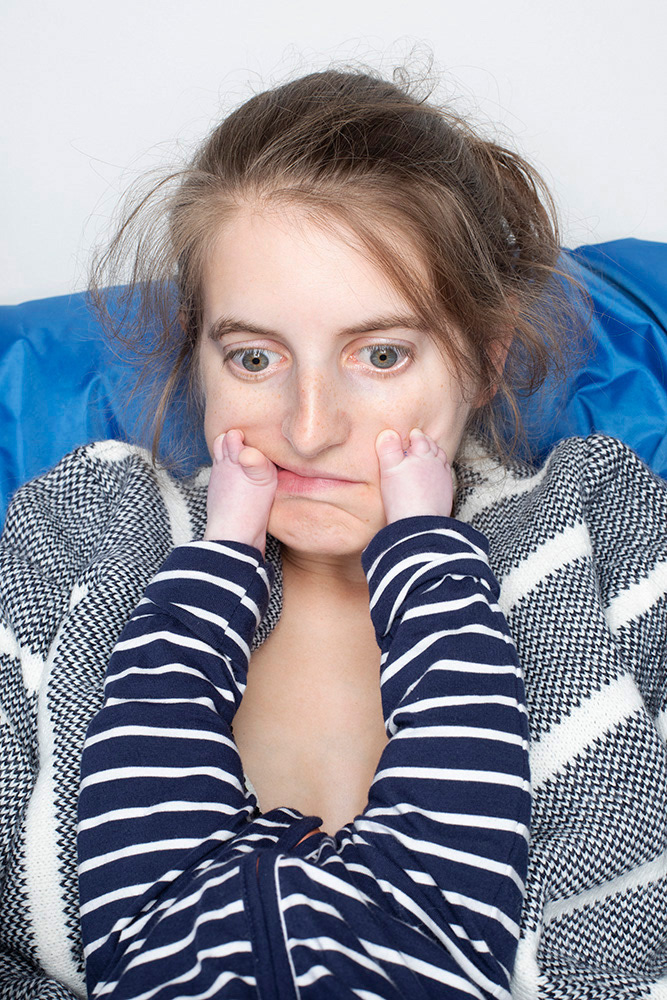 #TiagoSaysThatWeDoNotHaveAVillage
#IPointedOutThatWeDoButItIsJustNotALocalVillageAsNoOneFromOurFamilyLivesCloseToUs
#SheWasWakingUpAtNightBeforeButSheDidNotNeedToBeFedAndCouldBeSettled
#NowSheWakesUpWithAHarshCryAndWillOnlySettleIfIFeedHer
#IThinkSheFeedsMoreForComfortThanBecauseSheIsHungryThough
#SheHadInjectionsAndThatNightSheSleptStraightThrough
#WhichWasOddAsSheDoesUsuallyWakeUp
#IHaveHadToFeedHerTwiceTheLastCoupleOfNights
#WeWereGettingAnnoyedLastNight
#IPutHerOnOurBedToGetReadyToFeedHer
#ThenSheStartedToSmileAndBeAllCuteSoWeInstantlyFeltBad
#IWasReadingThatYouShouldNotWatchTvAndBeOnYourPhoneWhilstYouFeed
#IHaveBeenFeelingDownAgainSinceTiagoWentBackToWork
#AndTheFilmsHaveBeenHighlightsDuringLongFeeds
#AsIUsuallyFeedHerFor40Minutes
#ThereIsOnlySoMuchThatICanTalkToHerWhilstSheHasHerMouthFull
#MyLifeIsPrettyMuchTheSameEveryday
#IThinkThisPandemicIsMakingMoreSociallyAwkwardThanIAlreadyWas
#TheIdeaOfGroupChatsJustMakesMeFeelAnxious
#ICanNotImagineBeingInARoomFullOfPeopleAtAnEventAnymore
#WeTookBSwimmingTheOtherDay
#SheSeemedToLikeItThoughWeWereOnlyInTheWaterFor20Minutes
#ItWasNiceToDoSomethingDifferentAsAFamily
#TheWeatherHasTurnedAndTheOtherDayIDidNotGoOutForAWalkThenYesterdayIGotRainedOn
#INeedToJustFocusOnTakingLifeOneDayAtATime
#AndTryToFindMorePositivityInThisWeirdTimeAsOtherwiseItIsGoingToBeAVeryLongWinter
#IReallyEnjoyedThisShootWithBSoMaybeINeedToCollaborateWithHerMore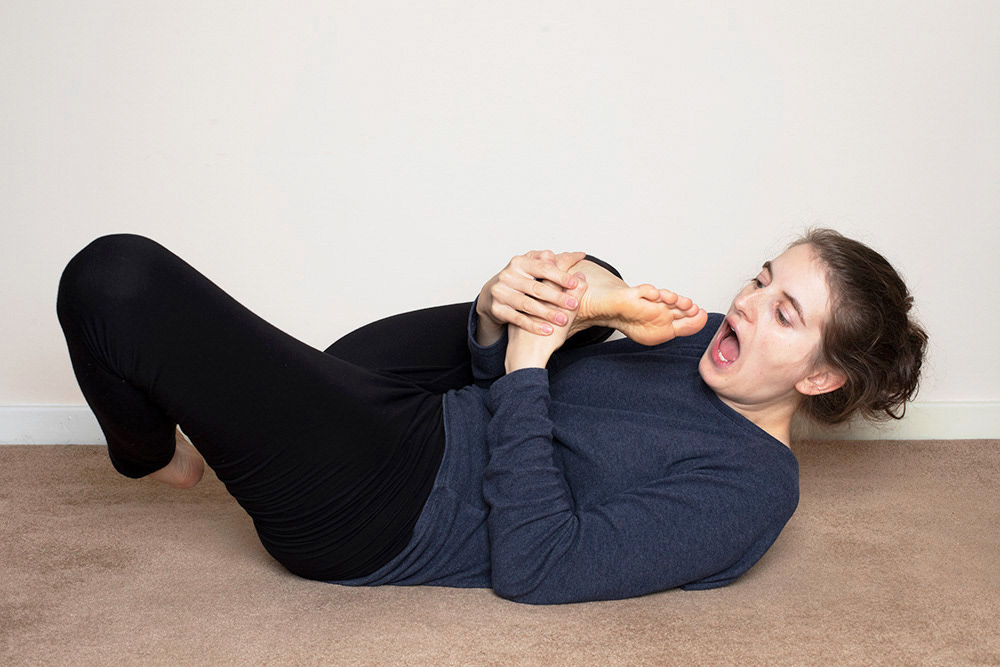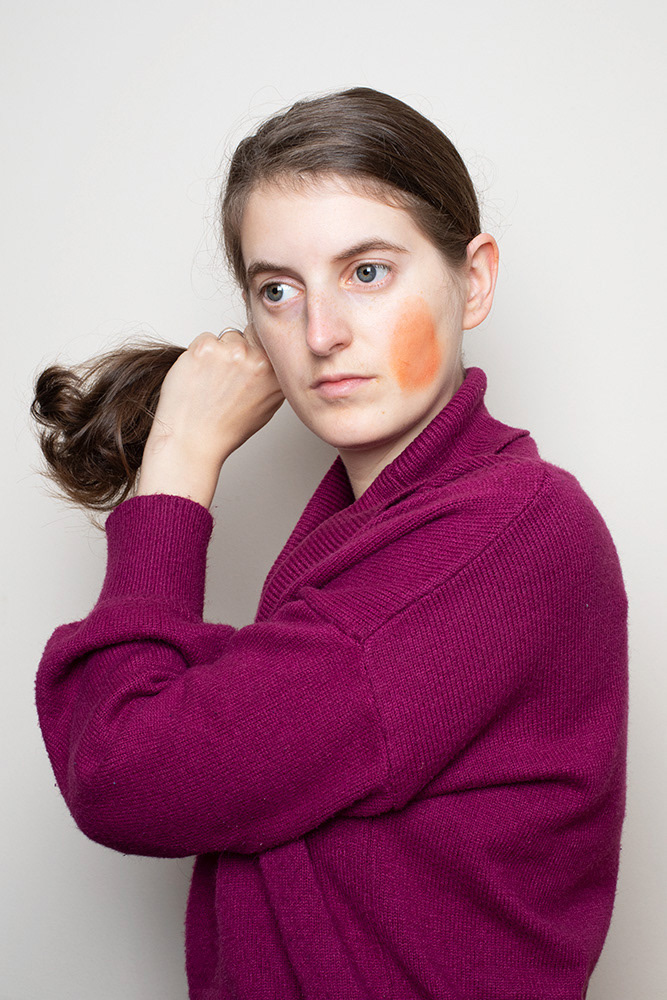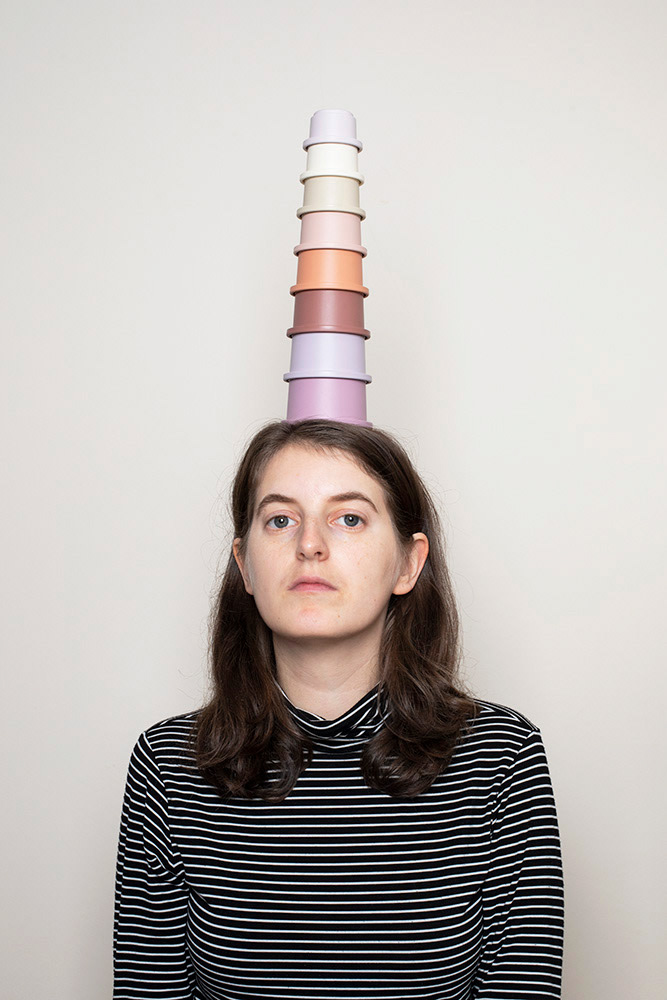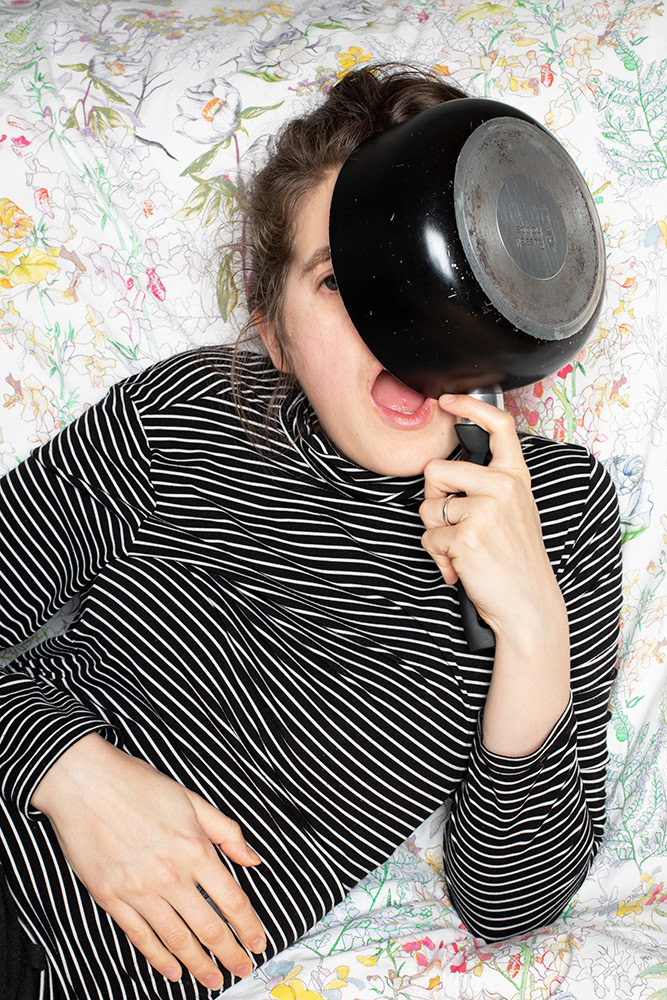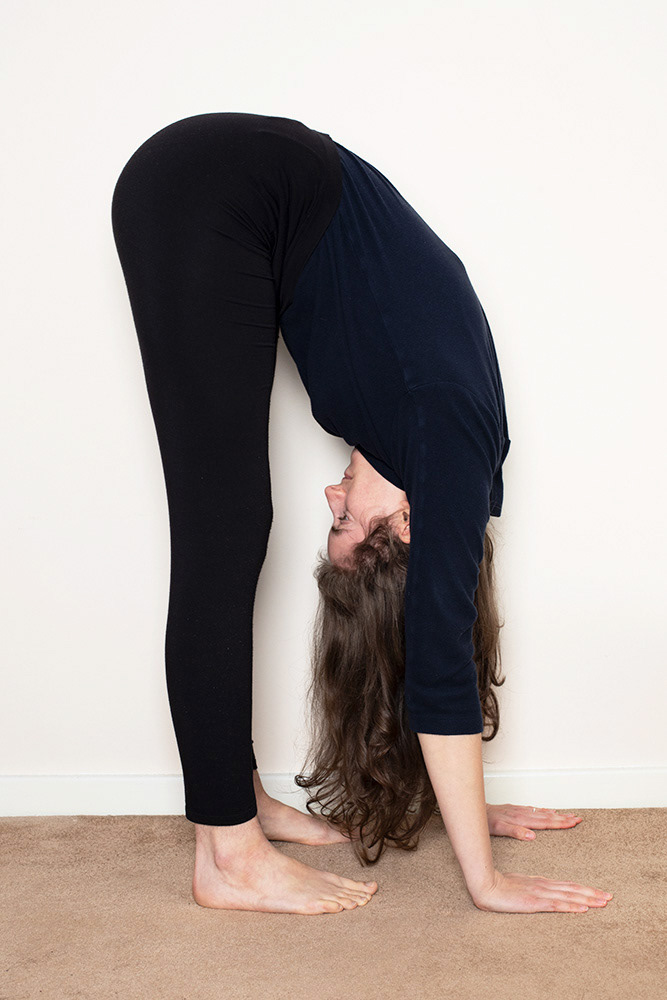 #BIsDefinitelyMovingAroundQuickerEachDay
#YesterdaySheGotStuckByTheCushionsByTheTVAsSheOnlyLikesRollingOneWaySoSheKeptRollingIntoThemRatherThanAwayFromThem
#ThisPhotoIsMeImitatingHerWithHerHandsAndFeetOnTheFloorWhichSheHasStartedToDoInTheLastWeekOrSo
#ICanNotImagineHerWalkingAroundButIGuessThoseDaysAreGettingCloserAndCloser
#SometimesAtNightNowIHearHerCryingSoITurnOnTheMonitorAndSheIsJustSatUpInHerCot
#IHadACallWithMySupportBefrienderPersonTheOtherDay
#SheSaidSheThatCouldTellThatIWasDown
#ISaidIDoNotKnowWhyIBotherMakingProjectsAndThingsWithTheFreeTimeIHaveWhenICouldBeRelaxingInstead
#SheSaidItIsBecauseYouLoveIt
#ILikeThisProjectFromTimeToTimeButItIsMoreThatIFeelIHaveToMakeIt
#WhenIDoAGoodShootIFeelGreatButWhenIDoNotIFeelPrettyDown
#SoHerCommentGaveMeAKickToActuallyStartShootingForAProjectThatIHaveBeenThinkingAboutForAFewWeeks
#IDoNotKnowIfItWillEverSeeTheLightOfDayButIDefinitelyFeelBetterForHavingStartedIt
#ThisMorningTiagoGotBUpAt7AndHeWillLookAfterHerUntilHerNapAtAround10
#IDidMyDanceVideosFirstThingToGetThemDoneAsIFeelLikeTheyHangOverMeAtTheWeekend
#TodayIReallyEnjoyedItButSomeWeeksItIsJustAnotherThingThatIFeelIHaveToDo
#INeedToStopFeelingGuiltyForHavingSomeTimeToMyself
#IWorkPrettyQuicklyNowWithTheFreeTimeIHaveAndTiagoIsBsDadSoOfCourseHeShouldBeSpendingTimeWithHer
#IThinkIFeelBadAsTiagoIsWorkingAllWeekAndMakingMoneyWhereasIDoNotMakeMuch
#IAmDoingSomeNonArtPaidWorkAtTheMomentWhichIJustDoInFifteenMinutesToTwoHoursIshSessions
#IDoLookForOtherWorkWhereBWouldHaveToGoToNurseryButThereDoesNotSeemToBeMuchOutThere
#ItWouldAlsoNeedToBeSomethingWhichLeavesMeWithEnoughAfterPayingNurseryFeesToSeemWorthIt
#MostOfTheMumsIKnowWithBabiesOfASimilarAgeAreEitherBackAtWorkOrGoingBackSoon
#ItIsAnnoyingInTheSenseThatSoonWeWillBeAbleToHangOutWithOtherBabiesButTheyAllMightBeInNurseries
#IGuessThereWillBeSomeAroundThoughWhoseParentsWorkPartTimeOrWhoAreInASimilarPosition
#IHaveSpokenToACoupleOfMumsThisWeekAtThePlaygroundWeGoTo
#IRealiseNowThatEveryoneElseProbablyWantsToChatButTheyAreJustAsAwkwardAsMe
#MyCurrentMumPickupLineIsHowOldIsYourLittleOne
#WeSayWeWillSeeEachOtherAroundButWeHaveLivedHereForFourMonthsAndIDoNotThinkIHaveSeenThemBefore
#WorkingOnANewProjectAndTalkingToPeopleMakesMeFeelHappierSoINeedToKeepOnDoingWhatIAmDoing